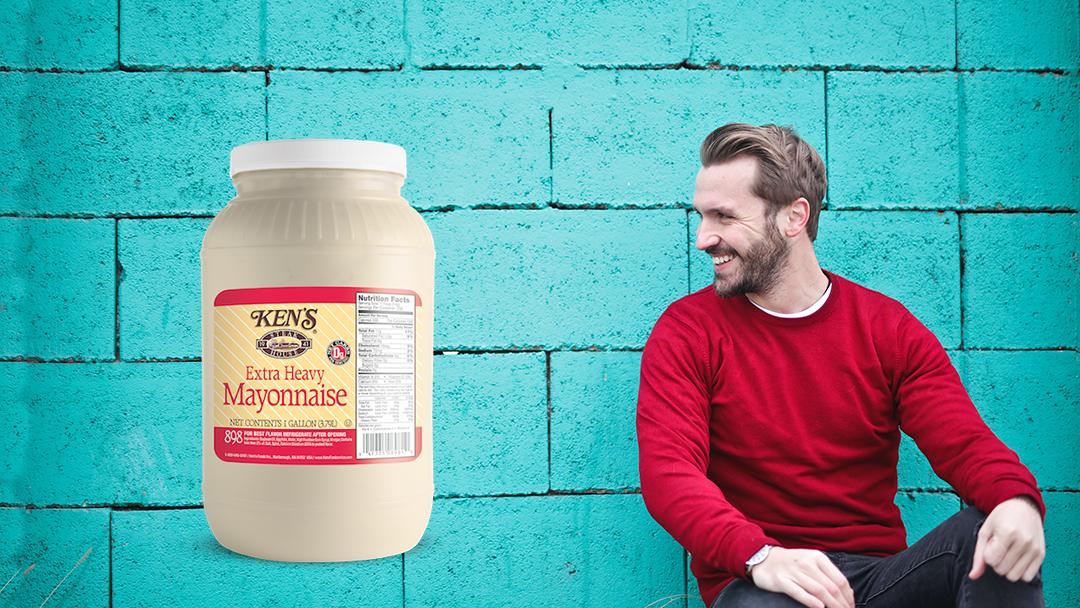 Cancel culture is everywhere. From local militant law enforcement to those Dr. Seuss books you never read (so what if you enjoy stereotypic racist imagery?), it seems like everything you as a white person loved growing up is being taken from you. "Now I'm appropriating yoga? Great, what's left for me to even like?" you're asking yourself daily. What's a non-political, neutral-in-all-areas white person to do? Not to worry! Here's a leftist Black-approved list of things white people can still enjoy.
Mayonnaise. Mayonnaise is still a safe bet for all of your summer dishes and treats. You don't have to stop slathering it on sandwiches and using it as a flavor substitute. You may have thought mayonnaise was doomed when the potato salad controversy broke out, but so far your favorite condiment is safe (for now).

Oprah. Good old standby Oprah has been making white people feel comfortable since the '80s. Though she's gotten significantly more—how shall we say—urban in her last decade, Oprah and her media conglomerate remain safe for white consumption. You're welcome.

Banana Laffy Taffy. Yes, you can get your bland sweet fix AND still enjoy a saccharine joke at the same time. Laffy Taffy will be the perfect snack for when both humor and flavor are outlawed for whites.

Frisbee. No national anthem controversy, no customized 'Black Lives Matter' player names, just good, clean fun. Tossing these lil' discs around can't possibly connect to generations-long systemic oppression of any other group, nor can people claim it is prohibitive to a certain demographic. From Compton to Detroit, everyone has access to a disposable $8 and a safe space to throw these puppies back and forth. YOU CAN'T TELL ME FRISBEES ARE A POLITICAL STATEMENT.

Cosplay. Yes, it's still OK to dress up as your favorite characters to make some lighthearted humor and show how silly, edgy, or niche your interests are. Word to the wise: stay away from dark full-face make-ups of any kind.

Pretending you enjoy classical music. Is that Chopin? You don't fucking care, you just want other people to know you know Chopin. No one actually LIKES classical music, but even if you do, it's still safe to do so. Seriously, it's all you.

$9 Coffee. It's a status symbol. Get that coffee, but make sure it's fair trade! And fill that fucker with oat milk. Live a little!

Dogs.

Gay friends. You're so accepting, you even have gay friends. No, don't get rid of them—we're not taking them from you! Keep the gays, and if you feel so inclined, add a lesbian, queer, or trans person to your list as well. That too much for you? That's OK, just stick with the gays and keep the rest of your homophobia closeted. You did post that selfie together, didn't you? The one with the rainbow Bud Light? Very cool.

Patagonia jackets. Sustainable outerwear for all seasons, your Patagonia puffer is safe from the PC police. Sourced from local materials and with a lifetime warranty, I dare any liberal lunatic to tell you there's something wrong with that. What would they say? This monolithic outerwear brand decimates competition in the areas they claim to serve and capitalizes on the branding of indigenous people? No way!

Vermont. Very few states can boast a 94% white population. Vermont is the undisputed whitest state in our nation. BUT THEY'RE PROGRESSIVE. They fucking love Black people (in theory) and fully support democratic presidential candidates. Vermont will never be canceled as the land of winter sports, summer hikes, and lake jumping. Don't worry whites, you don't actually need to support us to support us.

Shorts in the winter. Do we get it? No. Is it harmful? No. You run hot, huh? Yeah I see, good thing that Patagonia vest keeps you so warm.

The Wire. Before woke was woke, you were watching The Wire. You get it, and we'd never take that from you. It has such powerful insights into Black culture that you could write a dissertation on it. In fact, you did write your dissertation on it. Its long lasting effects and lessons stick with you to this day, giving you the understanding to recognize that Black people in engineered socioeconomic situations are still people. Put that DVD box set on your shelf to let your Black friends know: You're safe here, friend.

French culture. J'aime les baguettes, et la confiture, et les croissants. The Cannes Film Festival, St. Tropez, oh, and Paris. J'adore Paris!

Ikea.

Will Smith. Just a good wholesome fella. If you don't like Will Smith, something's wrong with you. We're not canceling Will— his talents and palatable sense of humor makes everyone comfortable. And that dad bod? Yummy.

Dogs. They're on here twice because I know how afraid you are of losing dogs. We're not canceling dogs!

HGTV. It doesn't count as gentrification if you're fixing the neighborhoods up!

Marijuana. Present or past use, the green is all good. Yes, there are literally millions of Black and brown folks in jail today for selling weed, but it's legal in so many states now. No need to feel guilty—just puff, puff, pass (to another white person who had their record expunged).

Veganism.

Jelly beans. Snacks of color!

Winter sports.

Breweries.

Expensive jams. You've done well for yourself—you don't have to apologize! Spend that disposable income on luxury preserves. You didn't waste time in grad school and get a job at your uncle's company just to live hand-to-mouth. You deserve to splurge, and we can't take that from you. Democrats, Republicans, conservatives, liberals… we can all agree that jams are just fun. They're the perfect compromising treat. Leave that political talk at the doorway and let them know this kitchen is not taking a stance!
Find more from Jibri Nuriddin @jibri
For more from this issue, click here
Support leftist comedy and art! Subscribe to our Patreon or buy some physical goods from our shop.