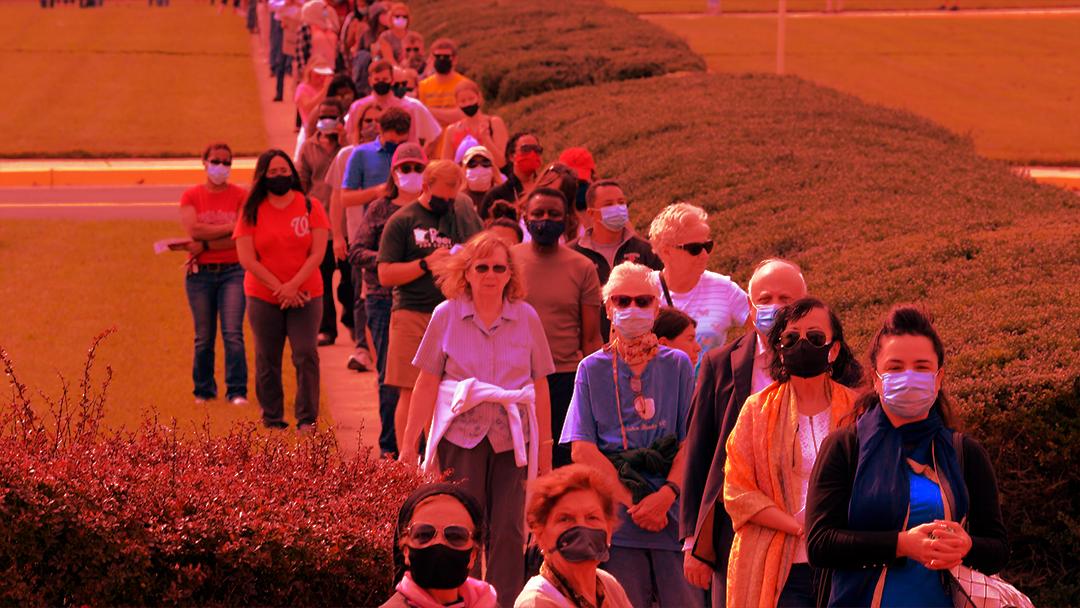 ###2020 was the most important election of our lifetime, so PLEASE, STAY IN LINE!###
Last November was the most inspired I've been, politically, maybe my entire life. Everyone I knew took it upon themselves to make sure voter turnout was at an all time high or something. We all rallied around Kamala Harris (and Joe Biden) to get Drumpf out of the White House, no matter what it took. For so many, that meant staying in line if you hadn't voted yet, even if it's getting really late.
And it worked. So incredibly well. Now, everything is good again, but we can't rest on our laurels, because Republicans are trying their hardest to undermine Democrats at every turn. Kids are still in cages! Nothing is happening with the climate crisis! And I can't help but notice that nobody's talking about staying in line anymore?
Please, stay in line! If you haven't voted yet, you have to stay in line because I heard legally they can't stop you from voting if you're in line to vote! And even if there's nothing left to vote for, it's the least you could do. Take action! Take back our country! Take back sanity! Stay! In! Line!
Look, the election's over, and Kamala (and Joe) won. But their colleagues Joe Manchin and Kyrsten Sinema are in the news A LOT lately presumably because they're fighting hard to stick it to Republicans. We can't let them down, because they won't let us down.
Stay in Line.
I already voted, otherwise I'd be in line too, but I'm sending pizza to some of the lines, and I'm looking for new lines to join every day.
If you agree, pass it on.
– Team Stay in Line
For more from this issue, click here
Support leftist comedy and art! Subscribe to our Patreon or buy some physical goods from our shop.