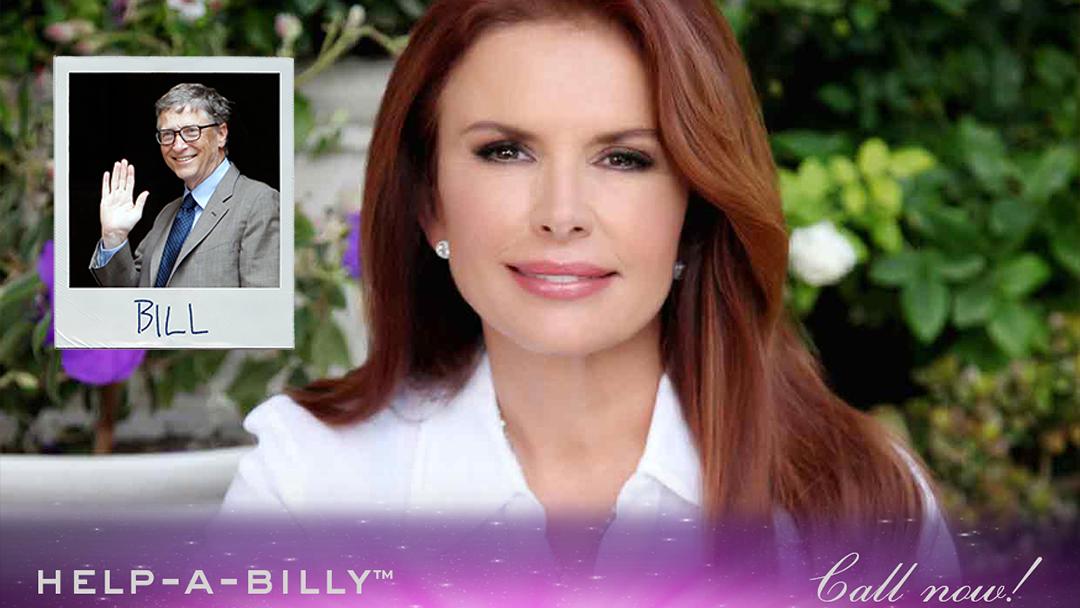 Hello, I'm Roma Downey. Every year, billionaires in First World countries are under constant threat of being slaughtered and eaten by the middle class. That's why we need your help.
Help-a-Billy™ is a for-profit charity that specializes in helping the less-needy become even less less-needy. We are a humanitarian organization helping people who, through no fault of their own, suffer from a debilitating case of grotesquely excessive wealth. I'm talking, of course, about the rare and exotic billionaire class.
Due to the proposed proportional taxation rates, there is a very real¹ possibility that the average billionaire will have to pay more taxes than everybody else, and that's just not fair. If this trend is allowed to continue, billionaires may not be able to afford a third yacht, a fourth wife, or even an interstellar cruise liner always at the ready to depart Earth at a moment's notice in case things just don't work out for society.
Your contribution can change all that.
For just the price of a cup of kopi luwak or a full day's work at a minimum wage job, you can improve the life of a billionaire and help him (it's always a him) reach his full potential. For instance, your contribution could help pay for surgery for billionaires like little Bernard Arnault to treat RSF (Resting Smug Face), a condition affecting 99% of all billionaires.
Sponsorship helps empower billionaires and maintains the cycle of wealth and inequality to which they have become accustomed. Your donation will help provide basic billionaire necessities, such as healthy lawyers, educated accountants, and clean-drinking secretaries.
If we all work together, we can raise enough money to cover the taxes the billionaires would otherwise have to pay all by themselves. And isn't that what giving is all about?
Simply review the enclosed materials, choose the billionaire you would like to sponsor from the profiles we've included, and send your non-tax-deductible donation to Help-a-Billy™. Join the crusade to support the causes of inequality and injustice.
Every month, we'll send you details about your billionaire, including perfectly-filtered photos, private text messages to his mistress, and puff pieces written by PR consultants for Forbes. As a one-time thank you gift for your donation, we will also send you a genuine pewter cufflink set with a cubic zirconia (only one—please specify right or left hand when filling out your forms).
Make a difference. Don't eat a billionaire. Subsidize one.
¹not real
Sarah Totton's work has appeared at McSweeney's, Points in Case, Little Old Lady Comedy, Slackjaw, The Belladonna, 251, and The Conversation.
For more from this issue, click here
Support leftist comedy and art! Subscribe to our Patreon or buy some physical goods from our shop.