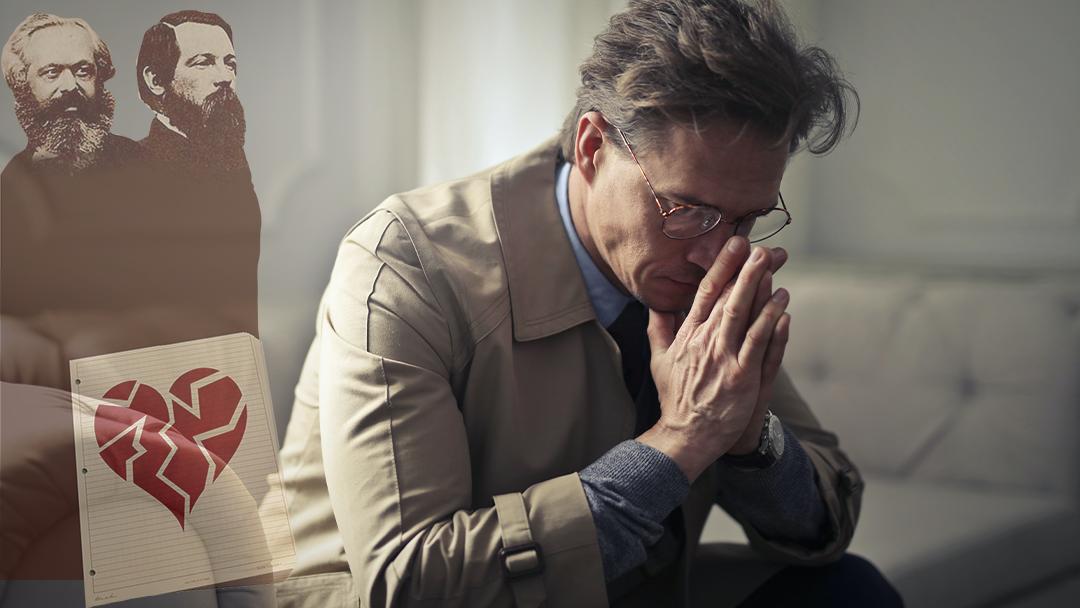 A shocking new discovery is rippling through academia and news circuits alike as sociologists have uncovered a chapter from Karl Marx's Communist Manifesto that had been entirely lost to history… until now.
We recently dispatched Functionally Dead's esteemed research team to the English home that Marx and Engels shared to sweep the premises for potential new findings. The team not only seized the means of production, but also unearthed a wealth of previously unknown writings from both the philosophers! But most importantly, found strewn underneath Marx's mattress and a bunch of potential love letters between the two roommates, were a large quantity of missing pages from the Manifesto, revealing that there was initially one more vital idea that was meant to follow the iconic: "Working men of the world, unite!"
The chapter supposes that, although many have attempted to perpetuate the notion that being there for others (whether in a platonic, romantic, or mutual aid setting) is valid emotional labor, it in fact cannot be defined as such. Even in a situation when that said labor is evenly reciprocated. Shockingly, it would appear that there are few to no ways to financially quantify doing the absolute bare minimum for a person.
Since this myth is widely circulated in present-day discourse for some reason, it is vital now more than ever that this earth-shattering discovery begins to find its way into both modern-day leftist discourse and praxis. Marx states that attempting to vocalize disdain for empathizing with, and providing support to, your fellow working man is inherently contradictory to the premise of communism as a whole.
So you heard it here first, folks! Basic reciprocity is a tried and true Marxist economic principle. We will be watching how this shapes the future of organizing with great interest.
For more from this issue, click here
Support leftist comedy and art! Subscribe to our Patreon or buy some physical goods from our shop.