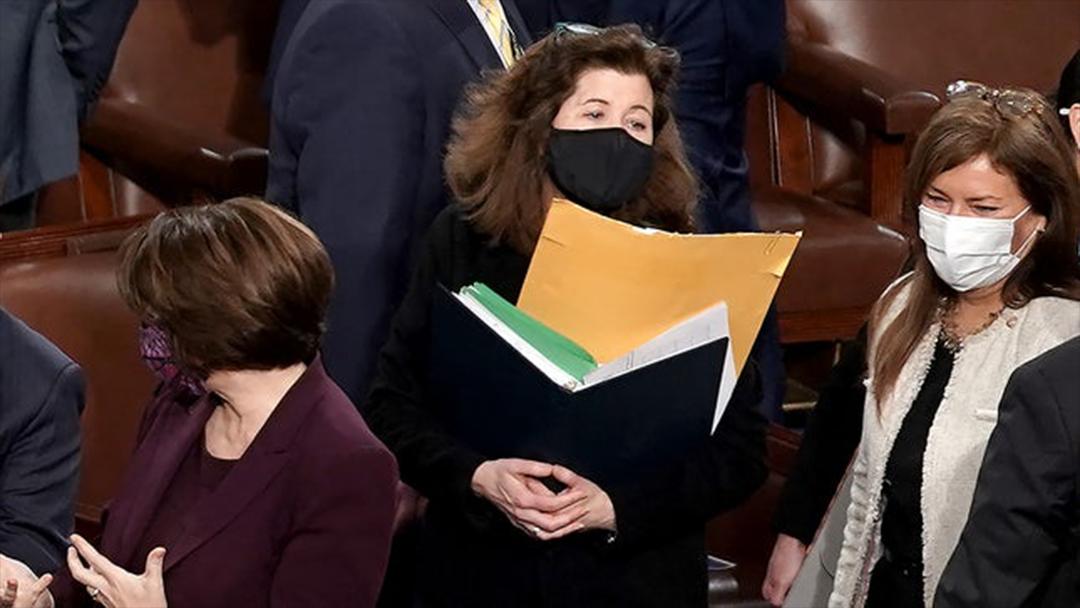 The Senate parliamentarian recently threw a dart at the Liberty Wall and arbitrarily announced that the Democrats can only do one more automatic budget reconciliation this year. This in turn throws a wrench in the Democrats' plans to pass key legislation, despite the fact that the Senate parliamentarian is an unelected position that solely exists in an advisory capacity with no real political power and can be overruled at any time. This ruling came as a shock to the American public, who naively assumed they live in a democracy, and the job of elected officials is to pass legislation the vast majority of Americans want. Not so! There are rules and norms that must be followed, and those rules and norms state that it would simply be unfair for the winners of elections to pass beneficial laws.
Even more shocking than the ruling on budget reconciliation were some of the other rulings the Senate parliamentarian decreed. These have been curiously underreported in the mainstream media, but luckily, Functionally Dead is on it.
No open-toed shoes allowed on the Senate floor. Looking at you, Dick Durbin.

Senate Democrats can have one "Chaos Day" where they can pass anything they want if one Senator is willing to cut off their arm.

Reading the lyrics to Barenaked Ladies "One Week" is no longer an acceptable filibuster, unless it is sung—and we're looking for commitment to craft here.

Senate Democrats get to have one session outside, if the weather is nice. Whether the weather is nice shall be determined by Senate Minority Leader Mitch McConnell. If his hands are bloodied, it's six more weeks of winter.

Side bets on whether legislation will pass or not shall not exceed $1500 cash. Further, the action shall no longer be the juice.

Any piece of legislation promoting skin care lines, bath salts, or nutritional yeasts must be labeled as sponsored content.

Entourage's Jerry Ferrara is hereby permitted to break ties in the event that Vice President Harris just doesn't feel like it.

When the presiding officer of the Senate recognizes a Senator who wishes to speak on the floor, they must announce whether the Senator is a member of Team Solomid, Team Liquid, or any other eSport team.

Senators may no longer address Congress with the phrase: "What up fam, it's ya boy."

Any bill regarding a pay raise for Senators must be proposed with an eye roll and a jerk-off hand motion. Any attempt to turn this jerk-off hand motion into a mimed blowjob shall be prohibited. Looking at you, Chris Coons.

Republicans can no longer tack on funding for Ben Sasse's prog-rock band "Knights of Destiny" until they have booked a show at a venue of significant size (Hammerstein Ballroom or bigger).

Former Boston Red Sox Pitcher, Pedro Martinez, can be a proxy for any Senator on the floor during a vote and has express permission to roll Senator Cruz to the ground like he's Don Zimmer if Senator Cruz becomes unruly.

In the event of a 100-0 or 0-100 vote in the Senate, President Joe Biden must appear on the Senate floor dressed as the Six Flags guy and dance to Cotton Eye Joe.

The Senate will have a Field Trip Day once a year and the Senators can choose to either go to a Ford factory to take photos with workers while wearing hard hats or they can go to Pizza Hut Buffet for lunch where they can engage in a contest to see which of the guys at their table can eat the most pizza.
For more from this issue, click here
Support leftist comedy and art! Subscribe to our Patreon or buy some physical goods from our shop.