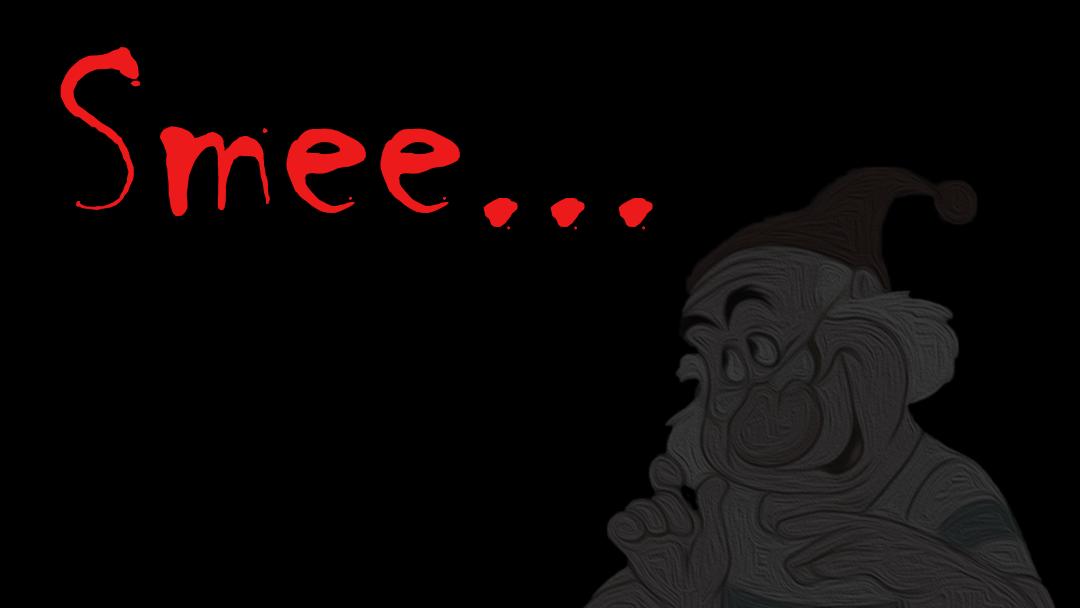 Maleficent. Cruella. Maleficent 2. After years of trying, The Walt Disney Company has finally stumbled across the one storytelling device that will never fade: humanizing transparently evil characters for monetary gain! That's right, Disney will continue to pump out increasingly thin excuses to recycle existing IP indefinitely. And frankly, we would like to get in on that sweet, sweet villain backstory cash. So, without further ado, here's our pitches for tenuous retellings of Disney villain origins:
Iago Ever wonder how a scarlet macaw came to be the right-hand man of Agrabah's Vizier? Ever wonder how a bird indigeneous to Central America made it all the way to the halls of power in a problematically exotic, vaguely pan-Arabic kingdom? In this reimagining of the iconic parrot, Iago is now an ambitious intern in the Agrabah Ministry of Justice, backstabbing and conniving his way to the top. Nothing will stop this ruthless bird… from flying high.

Butler We all know that classic Disney character Edgar Balthazar was the wicked butler who tried to get rid of the titular spoiled cats in The Aristocats. But what this movie dares to ask is: what if he was something more? In the tradition of Downton Abbey and Gosford Park, this dark peek into the dangerous, sensual, and unforgiving caste system of the British serving classes will be sure to have you wondering just what it takes… to buttle.

Chaperon Monseigneur Claude Frollo is one of Disney's most chilling villains. Tyrannical, hypocritical, lustful; all of these describe the antagonist of The Hunchback of Notre Dame. What if all those terrible qualities… actually came from his hat?! That's right, Frollo's iconic chaperon hat finally has the rich backstory it deserves, from its origins in a haunted millinery to its climactic destruction in a pit of molten copper as it renounces God Almighty Himself. For in the end, doesn't the clothing… make the man?

A Pirate's Life Heavily influenced by Claire Denis' masterpiece Beau Travail, this impressionistic journey through the lives, desires, and torments of Captain Hook's crew has its centerpiece in the passion and pain of Mister Smee. A fearless examination of the homoerotic dyad of a sailor and his captain, this tale will show the true meaning of… first mate.

Sid: Portrait of a Delinquent What is it like to be the only person in the world to know a terrible truth? Sid Phillips, the bully of the original Toy Story, is the only human in history to know that toys are alive. Sid follows his slow descent into madness as the burden of knowledge alienates him from humanity and toys alike. This chilling yet sympathetic portrayal of a young man on the margins of society and sanity will be sure to trouble you and leave you with questions no one can answer. This is Sid's own… toy story.

Easy The City of New Orleans is the antagonist of The Princess and the Frog… not Dr. Facilier, the Shadow Man. The rigid class structures, generational poverty, marginalization of esoteric religious practices—these are the characteristics of the true villains of Disney's fairytale. This grim, unsparing documentary (unique among the Disney canon) delves into the seedy underbelly of New Orleans, chronicling a history so harrowing that it will make viewers weep. Because even in the Big Easy… nothing is Easy.

Barge Beauty and the Beast has one of Disney's all-time great villains: Gaston. Barge goes all the way back to Gaston's childhood to examine the true monster: his personal trainer, Lucien. It is Lucien who forced young Gaston to eat four dozen eggs every day, taught him to heartlessly hunt down defenseless animals, and formed Gaston's very biceps into the weapons they will one day be. Barge is a psychological battle in the mold of Whiplash and Black Swan, an examination of the destructive nature of the pursuit of perfection. Lucien will stop at nothing to make Gaston roughly the size of a… Barge.
Disney: Call us. We're waiting.
Nathan Kamal is a writer and comic performer based in Chicago, IL. For more information, go to nathankamalwriting.com or look to the stars in wonder. Instagram: https://www.instagram.com/nathankamal
For more from this issue, click here
Support leftist comedy and art! Subscribe to our Patreon or buy some physical goods from our shop.