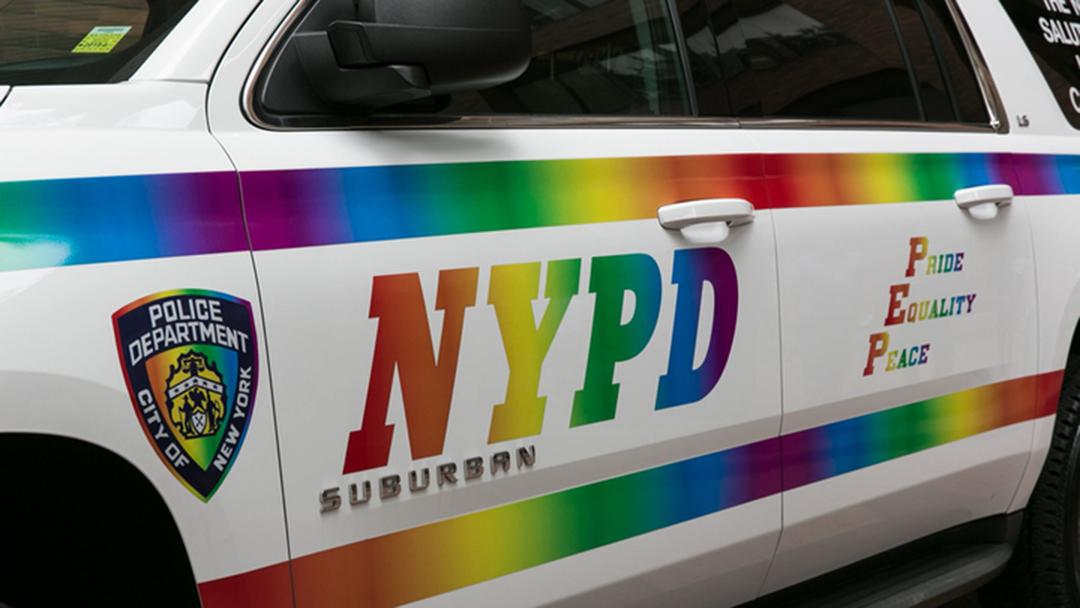 Recently, The New York Times Editorial Board criticized NYC Pride organizers for taking steps to ensure that NYPD officers would not be present at any and all pride events happening around the city this June. We at Citibank decided to reach out to the Queermunity™ through our company-owned Grindr paid-ad profile to see how they (mostly cis-males) felt about allowing cops in queer spaces.
"I spent $40 on my NYPD cop uniform at Party City, so honestly, I would prefer if real cops weren't around to upstage me." —full vaxd fun
"I think if we have more trans cops, cops will stop kidnapping trans people off the street. Right? It's worked so well for other marginalized groups." —Hung DL
"Who is going to arrest RuPaul for fracking if there are no cops? Me? OK, I'll do it." —Masc bi sapio
"Last Pride, I was arrested after buying coke off of an undercover cop. If we don't allow undercover cops at Pride, I'm not sure how I will buy coke." — [four downward arrows]
"If the gays allow former U.S. Representative Aaron Shock to occupy their spaces, the least they can do is allow gay cops, who I imagine are less faggy." —24_m_host
"U hung?" —Curious4DomD
"If queer cops can't show off their pride in their job uniform, does that mean I shouldn't show up in my Regal Cinemas polo?" —Hng [eggplant emoji] [peach emoji] [eyes emoji]
"The cops already have their Pride parade on March 17th, and Columbus Day, and whenever the Super Bowl happens." —Tony
"I think it's time for community-based solutions to justice, which is why I'm already planning on locking up my friend MacKenzie in my Kia Sorento if she tries to play Taylor Swift that whole weekend." —That'll do, pig
"Let us not forget our history. Gay cops were present at Stonewall! Violently attacking trans women of color." — [peach emoji] 4 Host
"For too long the Barefoot Wines Pride Parade float has been disrespected by fascist pigs." —Suckr
"Thank God. Now I won't have to explain to my five-year-old what a cop is." —Hole4Hole
For more from this issue, click here
Support leftist comedy and art! Subscribe to our Patreon or buy some physical goods from our shop.