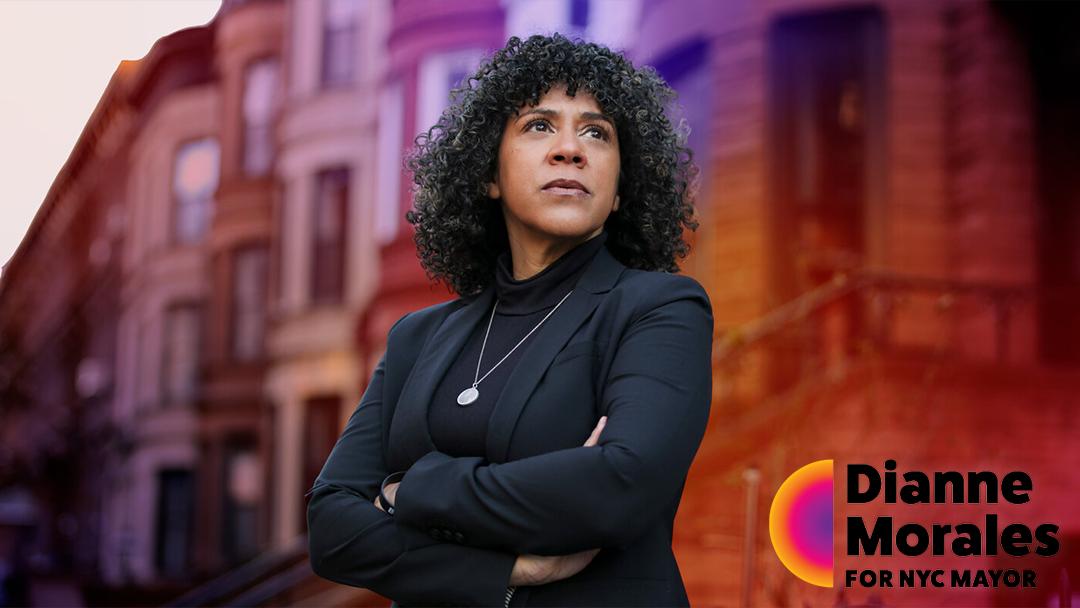 Yang Gang,
I think we got this whole thing pretty locked up, but I'm noticing more and more people talking about this Dianne Morales gal. Do we need to worry about her?
I've done some digging on her website and she's talking about stuff like:
Implementing a significant wealth tax to make NYC's richest citizens pay their fair share
Advocating the public takeover of utilities, creating free city-wide broadband internet, and advancing toward free public transportation
Providing extensive resources and take extensive measures to achieve equity for NYC's immigrant neighbors, regardless of citizenship status
Defunding the NYPD by $3 billion and reinvesting that money into the communities that desperately need it; removing police from social services like schools and unhoused resident outreach; creating a Community First Responders Department who are specifically trained to deal with mental health and wellness issues; and decriminalizing sex work
It kind of sounds like she knows what she's talking about?
So, obviously, we can't let her win. I think we kind of want to prioritize stuff like saying we like the A train and saying how windy it is outside in the city we fled during the pandemic, but it seems like a lot of people prefer this Morales gal's approach to actually accomplishing stuff?
I don't know. Should we be worried about that?
I'm checking out her website more, reading about her campaign, and I want to make a donation just to see if I can figure out how she's doing in that regard (when you donate, pretty often you'll get email updates with their goals and fundraising efforts… I figure it might be good to have some inside info, and I'm happy to report back, but if you want to skip the middleman you can donate, too). I'll probably buy a shirt and wear it around to see if strangers approach me to talk about her too, just to get a sense of what people on the ground are thinking. Seems like the right thing to do, though I feel bad for doing the right thing here, you know?
I'm just worried, and I don't know if we need to be. Obviously we want Andrew Yang as mayor of NYC, but Dianne Morales sounds way better, so it could be an issue.
For more from this issue, click here
Support leftist comedy and art! Subscribe to our Patreon or buy some physical goods from our shop.