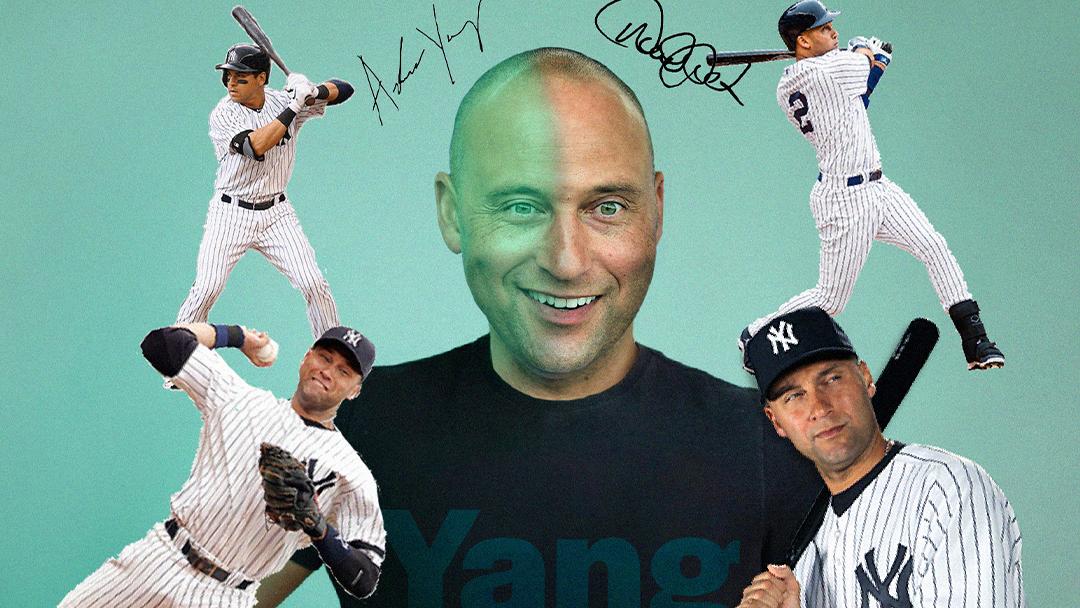 Hello, Functionally Dead readers. It's me, legendary New York Yankees shortstop and not-so-legendary Miami Marlins co-owner Derek Jeter. I'm proud to announce my endorsement of Andrew Yang for mayor of New York City.
Let's face facts: New York City is struggling. To use a baseball analogy, COVID has been hitting our fair city hard and racked up a lot of runs (deaths). We're heading into the bottom of the ninth, and the manager (you, the voter) needs to make a decision. Who's going to pinch hit (be the mayor)? If you ask me, the hitting coach (guy who moved to Florida), we've got a clutch hitter on the bench who deserves his chance to step up to the plate. No, it's not me, Mr. November. It's not even Mr. October, the great Reggie Jackson. It's Mr. June (and then Mr. November for the general election)—Andrew Yang.
Sure, he might be a rookie who hasn't taken an at-bat in the bigs before (no political experience). And sure, he might voluntarily put himself on the IL when the team needed him (fleeing the city for his second home upstate when COVID hit). But Andrew Yang is the man we need in the batter's box. Because the city doesn't need an RBI—we need a UBI.
OK, Andrew Yang's UBI proposal essentially cuts welfare and Medicare in favor of $2,000 a year, and many have criticized his plan as doing far more harm than good. But sometimes in baseball, a sac fly (sacrificing beloved and essential social services) is as good as a hit (getting New York "back to normal"). A deep fly ball to left field (tanking programs thousands of New Yorkers depend on) will drive in a run (lower taxes for the wealthy) and win us (the rich) the game.
There's nobody I trust more in this situation than Andrew Yang. He's passionate, reading the scouting reports (Twitter) and analyzing tape (tweeting). He's been working with the best hitting coaches (political consultants) around—the same guys who helped another great Yankee captain, Don Mattingly (Michael Bloomberg). And though Don Mattingly (Mickey Blooms) never won a World Series (improved the lives of New Yorkers), he's still an all-time great. If it (underfunding public schools, instructing the NYPD to brutalize Black and brown New Yorkers, developing scores of unused luxury apartments while tens of thousands are unhoused) worked for Donnie Baseball (Mikey No Soda), it'll work for Andrew Yang.
In baseball, sometimes you strike out (lose a presidential election as a "meme" candidate). Other times, you hit the ball hard (saying you support Medicare For All) but it's right at the third baseman (anyone who looked at your website and saw you don't actually support Medicare For All and are in favor of private insurance). Baseball is a game where even the best players rarely succeed. Where am I going with this? That's right. Vote for Andrew Yang. I'll always wear #2, but New York needs someone to be #1 (Note: look up if there was a New York Yankee who wore number one. There's no way, right?).
For more from this issue, click here
Support leftist comedy and art! Subscribe to our Patreon or buy some physical goods from our shop.