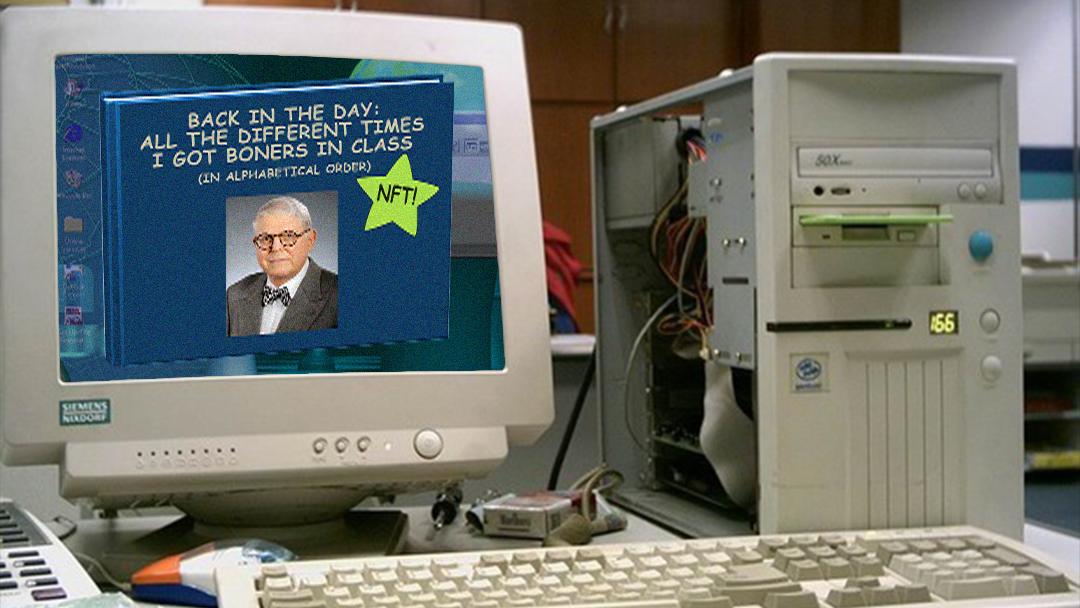 COLLEGE POINT, NY – Local Queens uncle Larry Duber is making waves on the World Wide Web after self-publishing his memoir regaling his days as a horny Catholic middle school student as an NFT.
"I was talking to my nephew Derek because I couldn't figure out the best way to publish my memoir. I've been writing it for the past five years in retirement, texting sentences to him as they come to me on my T-Mobile Sidekick. Then he types it into the computer and edits it for me. So I asked him what we should do with it now that it's done. I wanted to print out 100 copies and sell them outside the library with the angle that unlike all the books in there, nobody else has put their grubby paws on these ones yet, but he said this NFT thing was the way to go, so here we are."
NFTs, or non-fungible tokens, are all the rage right now, but what exactly is an NFT? We asked Larry to clarify.
"Well, I think it's like he turned the book into a gold coin, but the coin is hidden inside the Internet, and if you bid enough money on it, you get the key to where it is hidden, along with the map. It's like Pirates of the Carribean, if you think about it." Larry then pulled a box of bootleg DVDs out of his car before asking us if we wanted one. This interviewer declined, but Larry shoved a few copies of a hand-cam version of Cutthroat Island into our arms anyway.
Larry was more than eager to give us a short synopsis of his novel, Back in the Day: All the Different Times I Got Boners in Class (in Alphabetical Order). "I hit puberty before most of the other guys in my grade at Saint Francis Prep, and since it was a Catholic school, we just never talked about it. A lot of the stories are about times I had to go jerk off in the bathroom by the cafeteria during lunch because I thought I was going to die if I didn't do something about how horny I would get during lunch. I really jerked off a lot back then, especially at lunch, and then I'd go tell my friends about it. They were really, really worried about me. It was a beautiful time. So yeah, NFTs. Wild stuff."
If that interests you, the bidding on Larry's novel begins Saturday April 24th at 10pm EST on OpenSea.
For more from this issue, click here
Support leftist comedy and art! Subscribe to our Patreon or buy some physical goods from our shop.