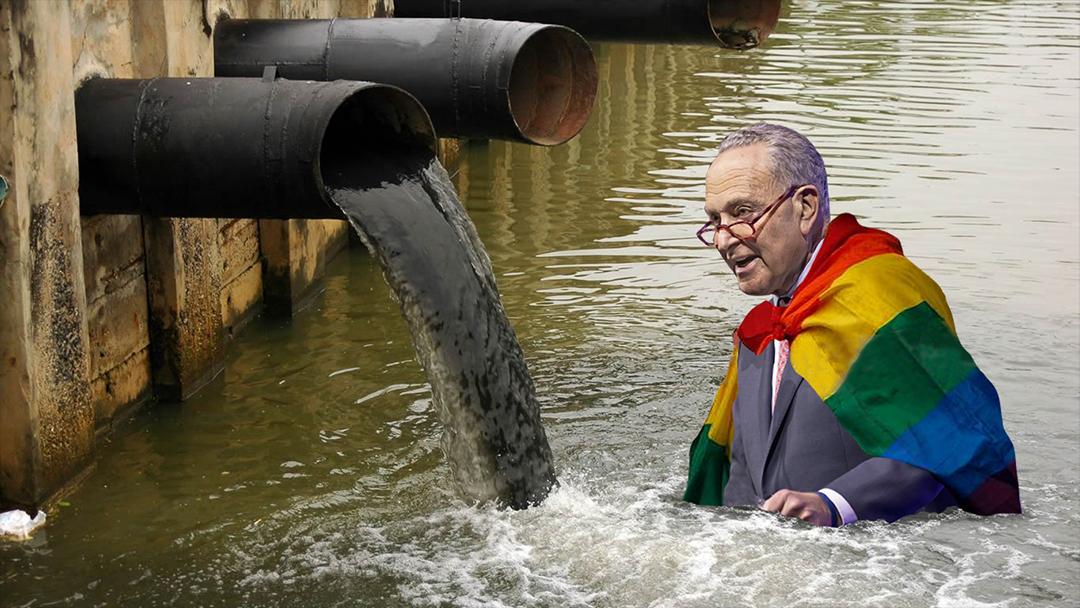 Georgia state legislators, with the explicit endorsement of Georgia Governor, Brian Kemp, have enacted a series of anti-democratic voting reforms clearly meant to disenfranchise voters. As Americans across the nation look to corporate America to save them from the terrors of a democratically-elected government, one company has stepped up to the plate with 2 outs in the bottom of the 9th to deliver a walk-off grand slam: DuPont Chemicals will no longer dump their job-creating chemicals in Georgia's waterways.
"It was clear that we had to send a message to the legislators enacting these anti-democratic laws aimed to disenfranchise voters," said DuPont CEO Edward Breen. "The message is simple: as long as these laws are on the books in Georgia, we'll be dumping our PFOA sludge in a state that respects the electorate and creates a hospitable environment for our waste, like New Jersey."
With Georgia state officials showing no signs of backing down, legislators representing Democratically-controlled states are vying for DuPont's attention in the hopes that DuPont will soon be clogging their own rivers, streams, and estuaries. Senator Chuck Schumer made his pitch at a press conference draped in a pride flag while knee-deep in the Gowanus canal.
"New York would make for an ideal base of operations for the DuPont corporation. We have a long-storied history of allowing our waterways to be polluted in return for not nearly as many jobs as you'd think." As a bloated corpse with a can of lead paint sticking out of its mouth floated past Schumer, a tear rolled down the Senator's cheek. "I hope the executives of the DuPont corporation understand how thankful we are for their sacrifice. We are willing to sacrifice any potential tax revenue we should be collecting from you in return. New York Tough."
DuPont is still unclear about where they will ultimately land but according to Edward Breen, one thing is certain: "we commit ourselves to only polluting the drinking water of a state that values democracy by allowing us to tell the government what to do."
As of press time, the hashtag #DuPontStrong was still trending on Twitter among white liberals who posted the black square on Instagram last June.
For more from this issue, click here
Support leftist comedy and art! Subscribe to our Patreon or buy some physical goods from our shop.